08 - 06 - 2022
NEW SPARKLE
Titanium & Tourmaline by BOCCIA TITANIUM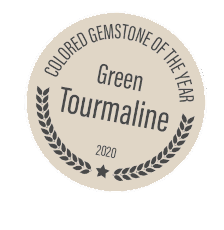 BOCCIA TITANIUM combines the high-tech metal titanium with tourmalines in a breathtaking variety of colours. The new collection celebrates the gemstone's richness of colour and inspires with unique and affordable trends for every day.
From light rosé to Bordeaux and yellow tones to emerald green or bright blue: the precious cabochon-cut stones sparkle in endless nuances, sometimes pastel soft, sometimes full-toned strong, and make each piece of jewellery unique – after all, tura mali means "stone with mixed colours". The interplay of the "stone of the rainbow", as it is also called, with simple, round settings and delicate chains made of gold-plated titanium creates magical moments with a modern touch.
All the novelties can be wonderfully combined and add the finishing touch to any look: the necklaces with matching bracelets or studs and earrings can be worn as a fine accessory in everyday life or with opulent evening dress. If you like, surround yourself with a real little star: two years ago, the green tourmaline was chosen by an independent jury of experts as the coloured gemstone of the year!
The trademark of BOCCIA TITANIUM is the particularly skin-friendly, pure titanium. The high quality of the collection, international trend designs and the good price-performance ratio also convince the specialised trade. Once again, the watch/jewellery brand was the annual winner in the stainless steel/titanium jewellery category in the "markt-intern" 2021 survey.